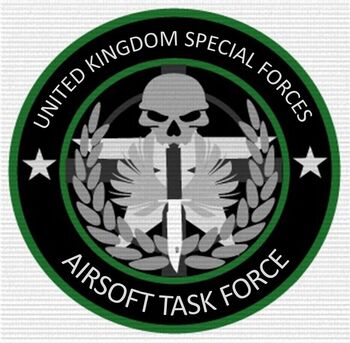 "They'll always need men like us....those willing to do, what others cannot"
For the Welsh Tier 1 unit see Airsoft Task Force
The Airsoft Task Force (Film) is a movie being made by Carnage Films set for an early 2013 release. The story follows Oxide's flashbacks under interrogation by Spetsnaz operators and a long mission to kill a Russian arms dealer with a massive body count.
Transcripts
Edit
Ad blocker interference detected!
Wikia is a free-to-use site that makes money from advertising. We have a modified experience for viewers using ad blockers

Wikia is not accessible if you've made further modifications. Remove the custom ad blocker rule(s) and the page will load as expected.